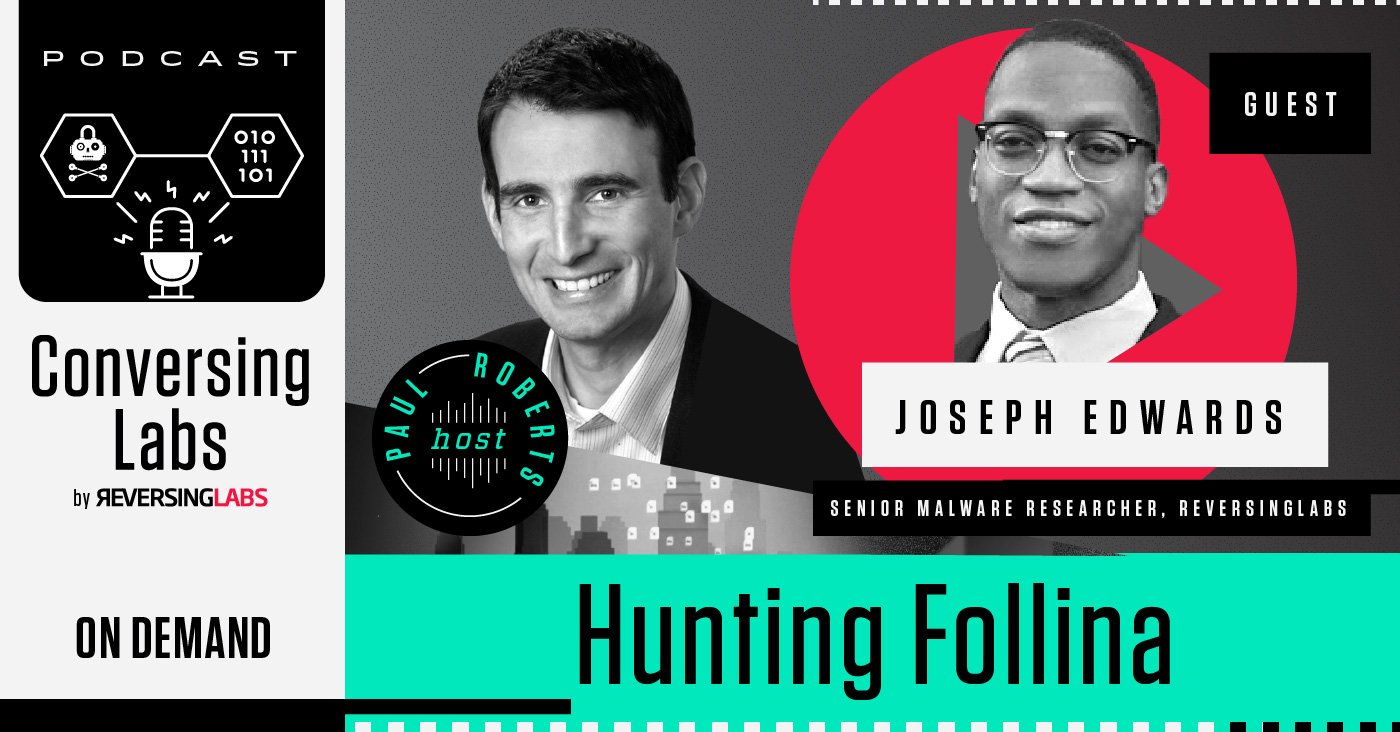 In our latest episode of the ConversingLabs podcast, host Paul Roberts interviews ReversingLabs researcher Joseph Edwards about his analysis of Follina, a newly discovered exploit with a pretty name, but nasty intentions.
As Edwards explains in the interview, Follina — which takes its name from the town in Northern Italy (more on that in the podcast) — is evidence of the continued innovation of malicious actors as they look for ways around security measures designed to thwart common attacks and exploits, such as Microsoft's decisions to disable the use of macros by default in Microsoft Office documents.
In the case of Follina, Edwards found that the exploit leveraged a flaw in a standard Windows component, the Microsoft Support Diagnostic Tool, or MSDT, a program that streamlines troubleshooting for files on Windows. The vulnerability in MSDT allows attackers to trick the troubleshooting protocols and execute code, using a program of their choice.
In this conversation, Joseph describes how the Follina exploit, which targets the MSDT vulnerability, works and how it is circulating online. While attacks have relied on familiar techniques, such as phishing emails with Microsoft Word, XML or RTF attachments that trigger the exploit, Joseph explains that such common approaches aren't needed to leverage Follina — something as simple as an HTML file with embedded Javascript or PowerShell commands is enough.
"From the attacker's standpoint, you're leveraging something that is a standard component of all Windows systems and that doesn't require attackers to authenticate first."
—Joseph Edwards
[
Explore the Follina exploit in our new ConversingLabs episode
]
Learn more