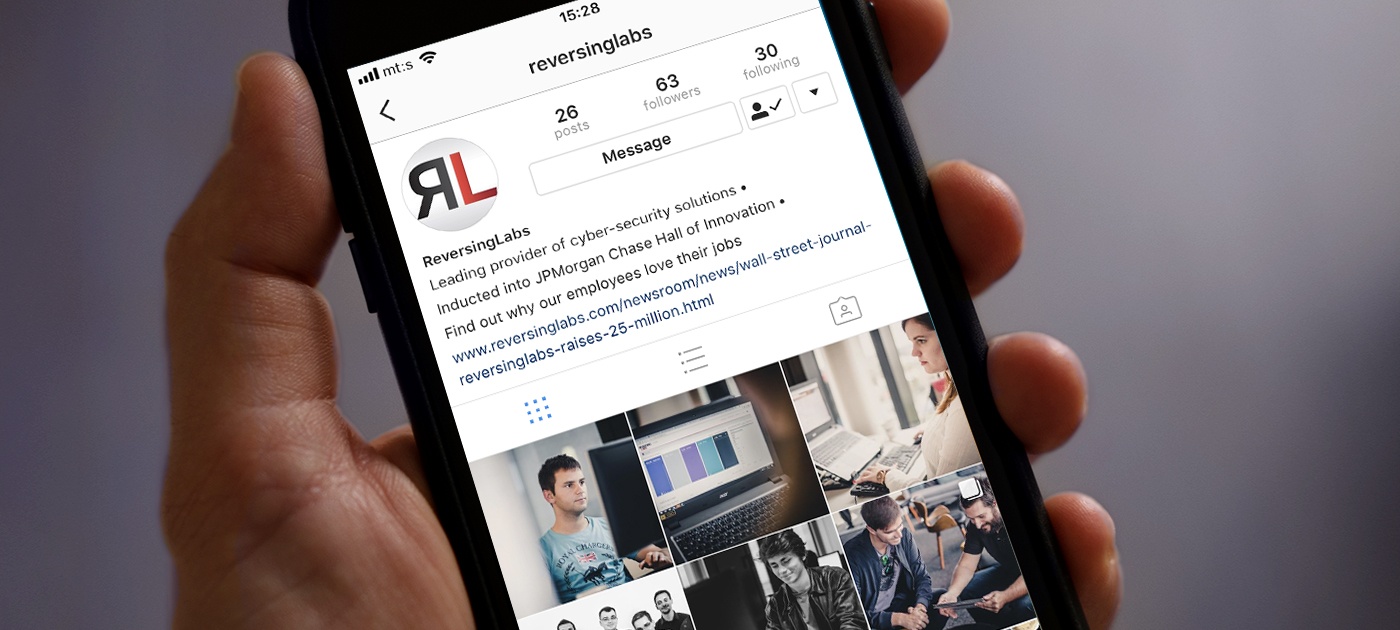 Have you ever wondered what it's like to be a threat analyst? Wanted to see what a developer's regular day really looks like?
If you believe that a picture is worth a thousand words, we have great news for you.
ReversingLabs now has an official Instagram account!
Through our Instagram profile, we offer everyone a window into the world of threat intelligence and malware hunting. Follow us to find out how our developers work, play, and think. We are sharing news and updates on our products and activities, and showing you all the reasons why you should join ReversingLabs. Learn what we do, how we do it, and more importantly, why we are so dedicated to our mission.
See you at instagram.com/reversinglabs :)