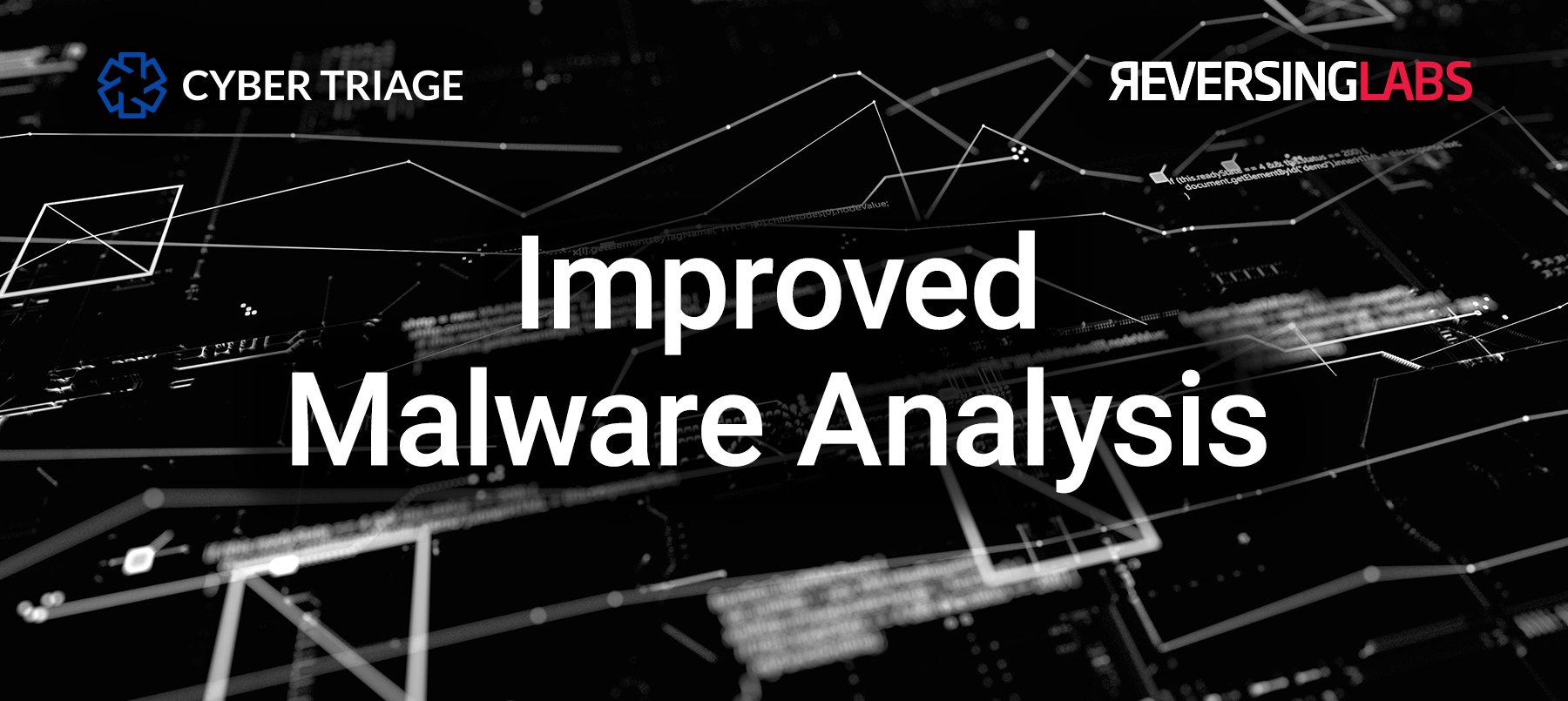 ReversingLabs and Cyber Triage have joined forces to deliver improved malware detection through advanced scanning and analysis. This integration will benefit all Cyber Triage premium users who upgrade to 2.5.0.
Cyber Triage collects executable files from an endpoint being investigated, such as startup or active programs, and these files need to be analyzed for malware. With the purchase of the malware scanning add-on, Cyber Triage automatically uploads the files to ReversingLabs TitaniumCloud malware scanning service and uses the results to score the threat level of the file.
ReversingLabs analyzes the executables with advanced static analysis, dynamic analysis, and the results from over 40 AV engines. ReversingLabs machine learning algorithms then apply a risk score based on the results. ReversingLabs analysis and risk scoring identify known malware, unknown files that are similar to known malware families, and unknown files that contain risky internal structures and obfuscated software code.
Read more here:
https://www.cybertriage.com/2019/reversinglabs-integration-provides-improved-malware-scanning/