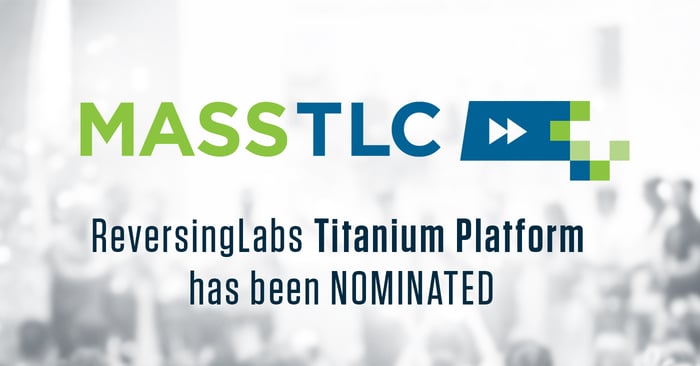 We're pleased to announce that the ReversingLabs Titanium Platform has been nominated for the 2019 Mass Tech Leadership Awards in the category of Innovative Technology for Security.

Now in their 22nd year, these annual awards from the Massachusetts Tech Leadership Council recognize the "best and brightest" of the Massachusetts tech ecosystem. The Mass Tech Leadership Awards are the commonwealth's most prestigious tech awards program, and have been dubbed the "Academy Awards" of tech. The Innovation Technology of the Year award for Security will be awarded to an innovative technology that has had a significant impact on companies, customers, or the overall security market.

ReversingLabs will take part in a presentation and demonstration for a panel of expert judges on July 30th. Finalists for the 2019 Mass Tech Leadership Awards will be announced on September 10th at a reception at PTC in Boston's Seaport District.
Read More: https://www.masstlc.org/leadership-awards/